Focused
English SPAG
mini-games
for kids.
Easy tracking
for teachers.
Traditional grammar practice can be dry, repetitive, and boring. But fluent fundamentals are really important for clear writing...
That's why we built Rollama: a llama-themed universe of mini-games for spelling, punctuation, and grammar, with medals, tracking, assignments, differentiation, and more!
Made by teachers, for teachers, using evidence-based principles; join 1,400+ schools on the playful path to fluent fundamentals!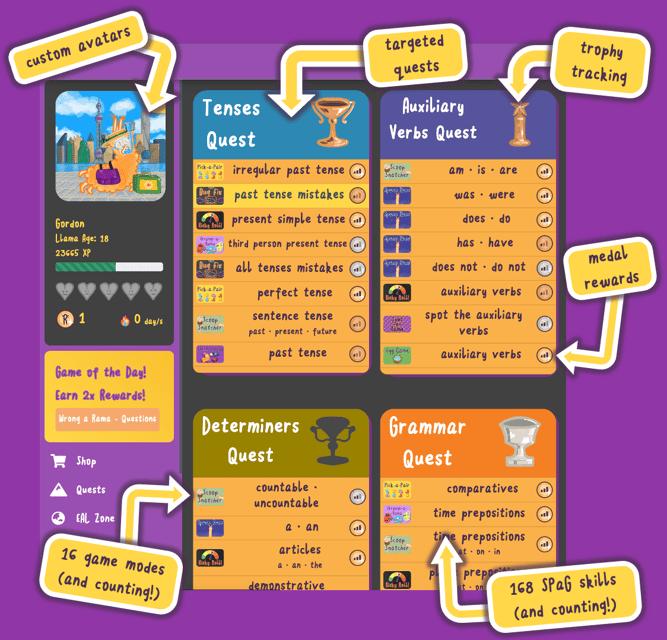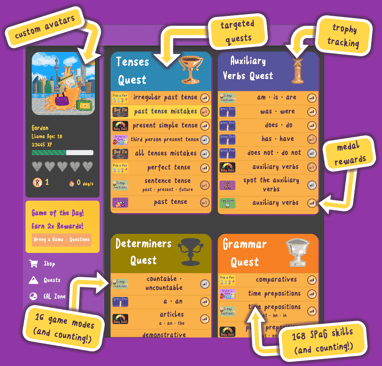 30-day trial · no credit card required


Trusted by 1,400+ schools around the world