We make
focused
English mini-games for Key Stages 1-3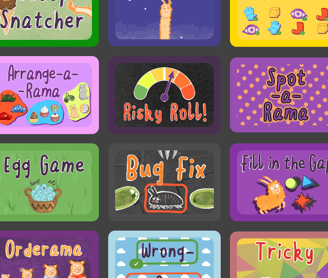 Join 1500+ schools to boost your students' English with evidence-based mini-games for spelling, punctuation, and grammar (built by teachers!) that motivate regular practice, with tracking, assignments, differentiation, custom assessments, and more!
Because current SPAG practice methods
are
a mess
Spelling, punctuation, and grammar can be tricky to learn and dry to teach.
Irregular patterns, exception words, inconsistency between spelling and sounds... it's no wonder that students stumble.
But regular practice can become dull, and a typical class can have a huge range of different gaps in their fundamentals, especially in Year 6 and into KS3.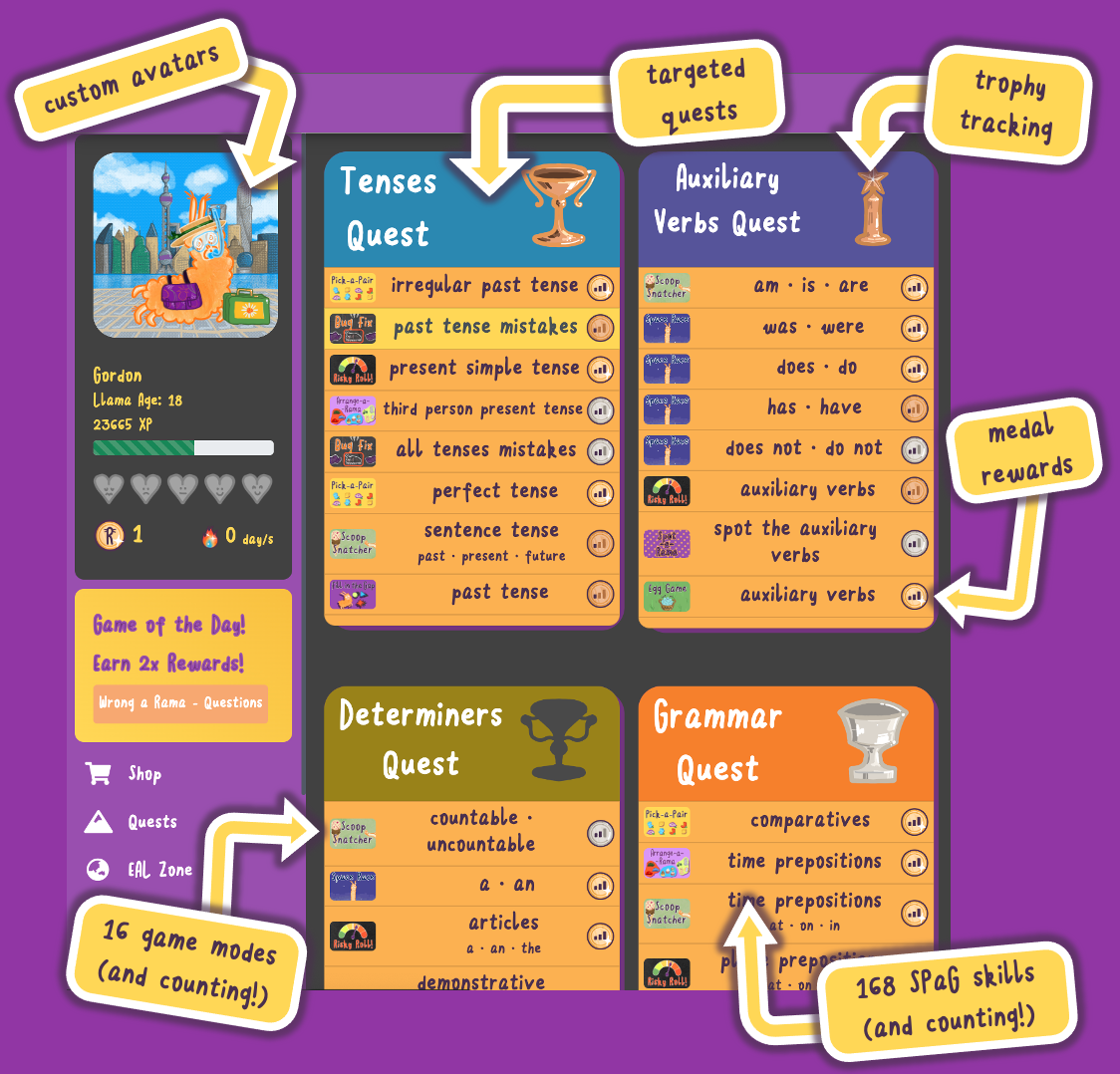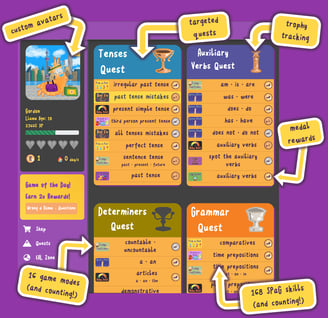 Rollama: the playful path to fluent fundamentals
30-day trial · no credit card required


Trusted by schools around the world