Llama-themed
English
SPAG
games
for kids.
Easy tracking
for teachers.
Traditional grammar practice can be dry, repetitive, and boring. But fluent fundamentals are really important for clear writing...
That's why we built Rollama: a llama-themed universe of mini-games for spelling, punctuation, and grammar, with medals, tracking, assignments, differentiation, and more!
Made by teachers, for teachers, aligned to the English National Curriculum using evidence-based principles; join 2,000+ teachers on the playful path to fluent fundamentals!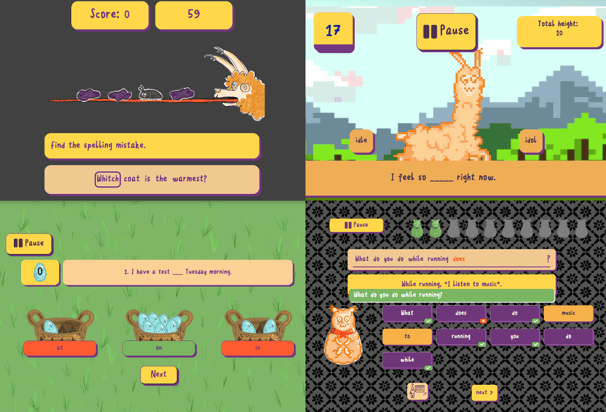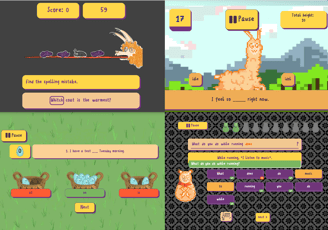 Trusted by 1,400+ schools around the world