What does Rollama offer?
How Rollama compares versus alternatives and traditional English homework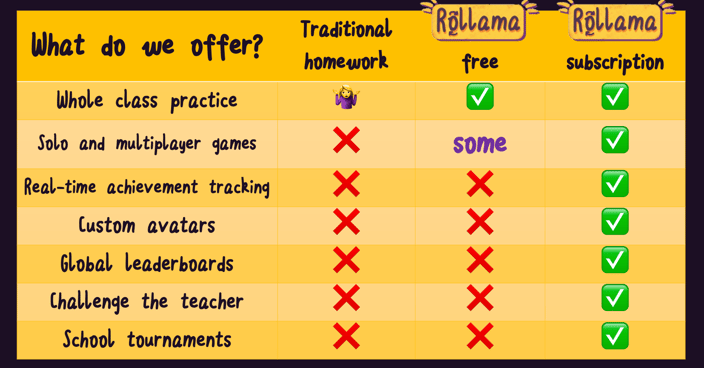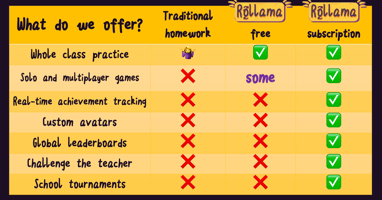 What am I paying for?
We will never use advertising on our site, so in order to pay our bills, we need to charge a subscription fee.
Our rates start from as little as £0.20p/year for each student, and are very cost-effective compared to other online practice platforms.
Free tier samples
We offer a range of free tools for teachers and students, via www.rollama.com. Our full features require an account to unlock.
Students can begin playing games to practise their grammar, punctuation, and spelling from Day 1, with our free, no-risk 30-day trial. No payment details are required.
Subscribe today to get all our user benefits
A subscription is required to access our full benefits, which gives individual user accounts and unlocks a customised experience for students and teachers.